Member Exclusive Price - FREE!
Non-Member Price - $19.99
Become a member and get access to exclusive pricing!
Thank you sponsor: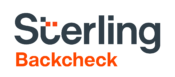 Description:
What Organizations Don't Know About Background Checks
Whether you are starting in the HR industry or head of your own company, you'll want register to this virtual event to learn about the ins and outs of background screening in Canada. This webinar will start with Senior Advisor, Public Safety Management, Chuck Walker, giving an overview of the criminal check process and common pain points. Vertical Leader, Marena Rojas-Schupp and Account Executive, Shaun Ryan, will discuss anomalies, and cover FAQ's related to turnaround time, different levels of criminal checks, how to navigate CRRP requirements, re-checks and more. You'll get the opportunity to ask the speakers a question during the live Q&A.
In this presentation, we will cover the following topics:
Introduction
Criminal Record Review Check
How to read & understand criminal check results
Turnaround time
Live Q&A
Who should attend:
The target audience of this webinar is for any HR professionals, Head of Compliance roles, CEO's and more. Anyone in charge of hiring and maintaining employee retention and safety.

Marena Rojas-Schupp
Marena Rojas-Schupp is a Vertical Leader specialized in supporting strategic enterprise clients in the Finance space. Beginning her career with Backcheck taking reference interviews in 2011 and quickly after that moved into our client support world. She was one of the first members to support our new client onboarding team (Professional Services Group); managing a team of onboarding specialists before moving back into an Account Executive role supporting our existing Enterprise level client.

Shaun Ryan
Shaun Ryan is an Account Executive at Sterling Backcheck, focused on supporting Enterprise-level Canadian organizations within the Government, Healthcare and Education system. Starting within the reference and verifications team, Shaun has been with Sterling since 2010 and has prior experience managing teams in operations, as well as working on a Global sales team to support cross-border programs for some of the world's biggest companies

Chuck Walker
Chuck Walker joined Sterling in 2014 after completing a 32-year career as a Regular Member with the RCMP. In his current role as a Senior Advisor – Public Safety Information Management, Chuck works closely with the team on aspects of the company's products and services concerned with criminal record and police information.
About this course
3 lessons

1 hour of video content