Member Exclusive Price - $49!
Non-Member Price - $79

Become a member and get access to exclusive pricing!
Webinar 1- Performance Management: Best Practices
Are your employees performing at their best? This question is the acid test of how well your performance management system is working for you. The term "Performance Management System" is often used synonymously with "performance appraisal". Actually, thinking this way is one of the things that gets organizations into trouble, because the yearly appraisal process, no matter how well designed, is not enough to ensure that employees perform at their best. For a performance management system to deliver the goods, it must encourage the right behaviours from both the manager and employee throughout the year. In this interactive session you will not only learn about performance management best practices, but you will also diagnose your own organization and develop specific strategies and recommendations to take performance management to the next level.
You Will Learn:
Best practices in system design, goal setting and the performance appraisal process
The 6 key manager-employee conversations that must be encouraged by the performance management system
How to hold managers accountable and develop their performance management skills
How to pay for performance without damaging employee trust
How to integrate the performance management system with other HR systems
Webinar 2 - 360 Feedback
One of the most powerful tools for helping leaders become more effective is the use of 360-degree feedback. The traditional approach, whereby individuals receive feedback only from the people to whom they report through the performance appraisal process, is inherently limited because the manager typically lacks information on how the individual interacts with peers, customers, and direct reports. Despite all the benefits of 360-degree feedback, there are many pitfalls in the overall process that must be avoided in order to get the desired results. The objective of this webinar is to help you to either refine your existing 360-degree feedback process or to get it right the first time.
You Will Learn:
Best practices that make the overall process work
How to choose between standard and custom questionnaires
Survey design best practices that make the reports easy to interpret
How the typical behavioral patterns show up in 360 reports
How to synthesize a report into a clear development goal
A coaching framework to create meaningful action plans
How to roll out a 360 process in your organization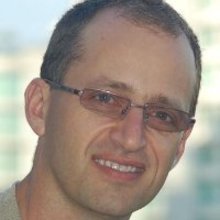 Russel Horwitz
Principal at Kwela leadership and Talent Management
Russel is one of Kwela's two founders and his expertise includes leadership development, team development, executive coaching, and training on a wide variety of topics. He has worked extensively as a leadership consultant / trainer since 2004 across a wide variety of sectors, including government, publicly-held, private and non-profit.  Russel's experience also includes 14 years in the high technology/engineering sector, where he held management roles in product development, marketing, customer service and training. Russel holds a Masters degree in Engineering from the University of Cape Town, South Africa
Performance Management Best Practices

Performance Management Best Practices: PowerPoint Slides

Performance Management Best Practices: Whitepaper

360 Feedback: PowerPoint Slides

360 Feedback - Best Practices
About this course
7 lessons

2.5 hours of video content