Member Exclusive Price - FREE!
Non-Member Price - $19.99
Become a member and get access to exclusive pricing!
Thank you sponsor: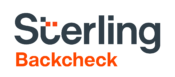 Description:
During this webinar, Iain Murray, Vertical leader and Clyde De Couto, Account Executive, discussed the benefits of implementing a re-screening program and the consequences of turning a blind eye to the possibility of post-hire criminal or high-risk situations that may arise.
Why go beyond the initial check? It's simple, things change. Join this webinar to understand the ins and outs of running a re-screening program and the value it can bring to your company.
In this presentation, we will cover the following topics:
Re-Screening vs Continuous Monitoring
Why Re-Screening is Ideal
What Services to Include
Considerations re: Frequency
Case Studies
Who should attend:
The target audience of this webinar is for any HR professionals, Head of Compliance roles, CEO's and more. Anyone in charge of hiring and maintaining employee retention and safety.
Clyde De Couto
Clyde started with Sterling BackCheck in 2020 and brings a wealth of experience from his 16 years in sales and client facing environments. Clyde focuses on truly partnering with his clients to ensure that they are driving the full value from their current background screening programs, and also focuses his efforts around consulting with them on industry specific best practices.
Iain Murray
Over the last 17 years, Iain Murray has turned ideas for background screening and identity verification into products used by Fortune 100 companies. Along the way, he's held leadership roles in operations, vendor management, product, and business development. In his current role as Senior Advisor, Trust & Safety, Iain is a frequent speaker on background screening, and advises companies on policy and best practice. He also supports the background screening industry as a whole, as an active member of the PBSA's Education and Industry Best Practices Committee. Prior to Sterling, Iain received his B.A. in Criminology from Simon Fraser University in Vancouver, Canada.
About this course
3 lessons

1 hour of video content